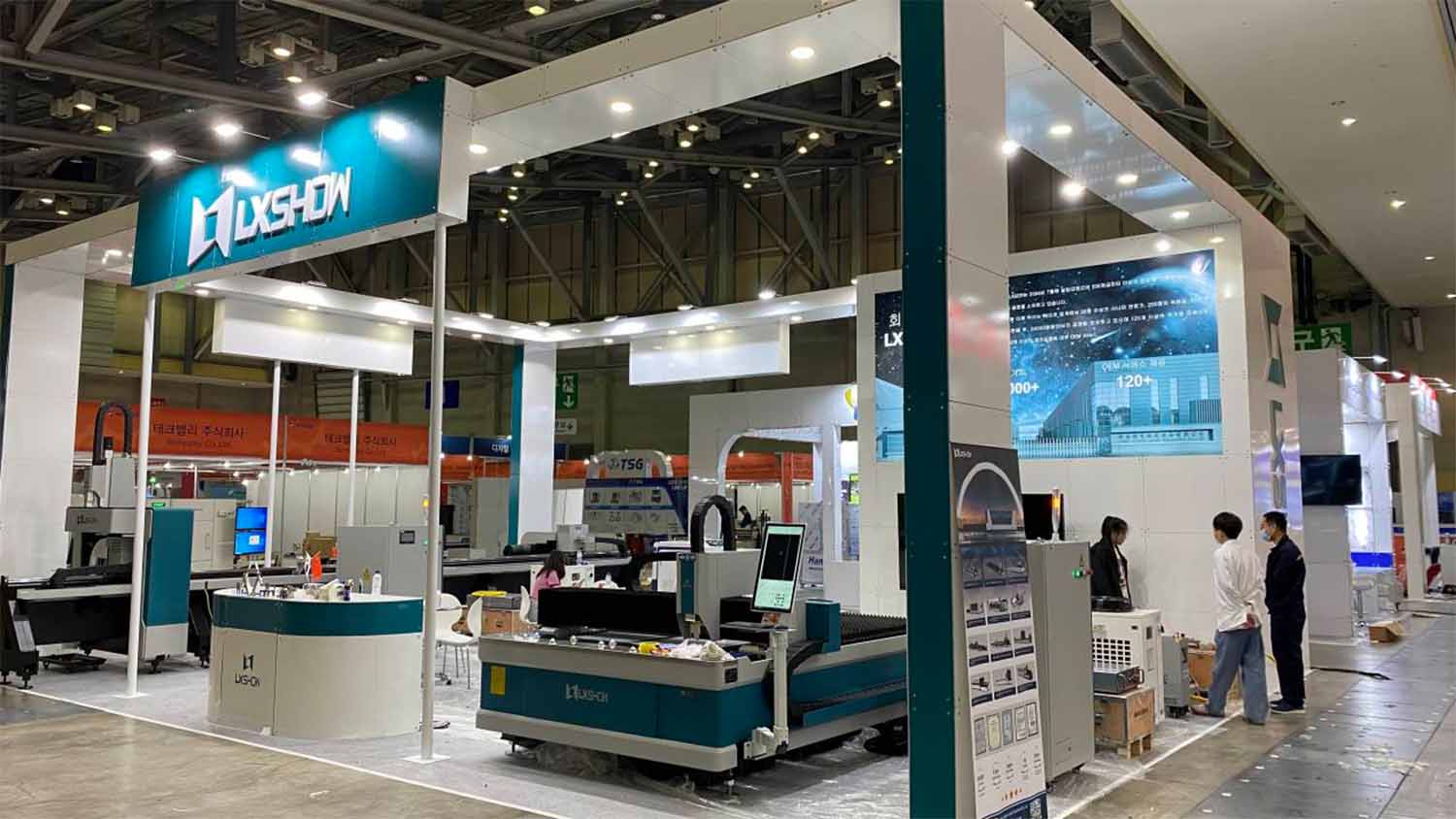 LXSHOW will attend the BUTECH trade show in a few days with the state-of-the-art sheet metal laser cutting machine,tube laser cutting machine,3 in 1 laser cleaning/welding/cutting machine and Reci air cooler laser welding machine,which will for sure attract a large number of customers around the world.
Busan in Korea will soon be getting an international trade fair for machinery, bringing together industries,including lasers,air compressors, analytical tools,ball bearings,cables, electro-optical systems ,engine parts,engines,laths,lifting platforms,etc. Set to launch on May 16-19,2023 at Busan Exhibition&Convention Center in Busan city, BUTECH,with a focus on automation technology,industrial engineering, machine construction,will be bigger in scale than the last one launched on May 26-29,2021 since the pandemic ended at the beginning of 2023.
Created and produced by the Korea Industrial Marketing Institute, the biennial trade event, lasting four days,will feature excellent contents and will build collaboration with other trade events organized around the world this year to rapidly drive global machinery business forward.It will drive industry retailers to source new machinery products from a wide range of participating brands, and learn valuable business solutions,which highlights the importance of machinery industry seeking business cooperation.Additionally, it will be a real platform to showcase innovative ideas and products as well as countless business opportunities,thus creating a great collaborative environment.
According to one of the show organizers,"BUTECH will be one of the major trade events in which a wide range of businesses in the machinery sector can share the latest industry information and knowledge,thus ensuring the event will be one relevant and fruitful trade show."
"BUTECH is going to be a unique event experience for businesses that focused on striving to establish trade relationships.Ultimately,attendees can expect to create new business opportunities in their industries."
Event attendees can anticipate businesses and companies representing the machinery industry.This trade show will provide a showcase for cutting-edge machinery solutions from the most well-known brands in this industry to the most innovative startups.
They will see a tremendous opportunity for cooperation that gives attendees a wonderful experience to seek business cooperation.
For the laser industry,coming to this show will be an extremely important chance.There is no replacement for this experience.We will get the chance to talk to everyone in this industry.The value of face-to-face interaction is definitely important when we come to an event like this.
Highlights of LXSHOW Sheet Metal Laser Cutting Machines for the Show
This event will attract industry leaders,and manufacturers to showcase the latest and greatest machines in laser industry.It will showcase new innovations in laser industry and feature brands and businesses in laser fabrication and operation.LXSHOW will be present at the show and showcase our state-of-the-art machines,including two 3000W metal laser cutting machines: LX62TN and LX3015DH, 1500W Reci air cooler and LXCW-1000W/1500W/2000W 3 in 1 laser cleaning /welding/cutting machine for metal,which will for sure draw large crowds and spark excitement among attendees.
These machines are equipped with state-of-the-art features that allow for high-quality ,efficient and accurate cutting and cleaning jobs.
Tube Laser Cutting Machine LX62TN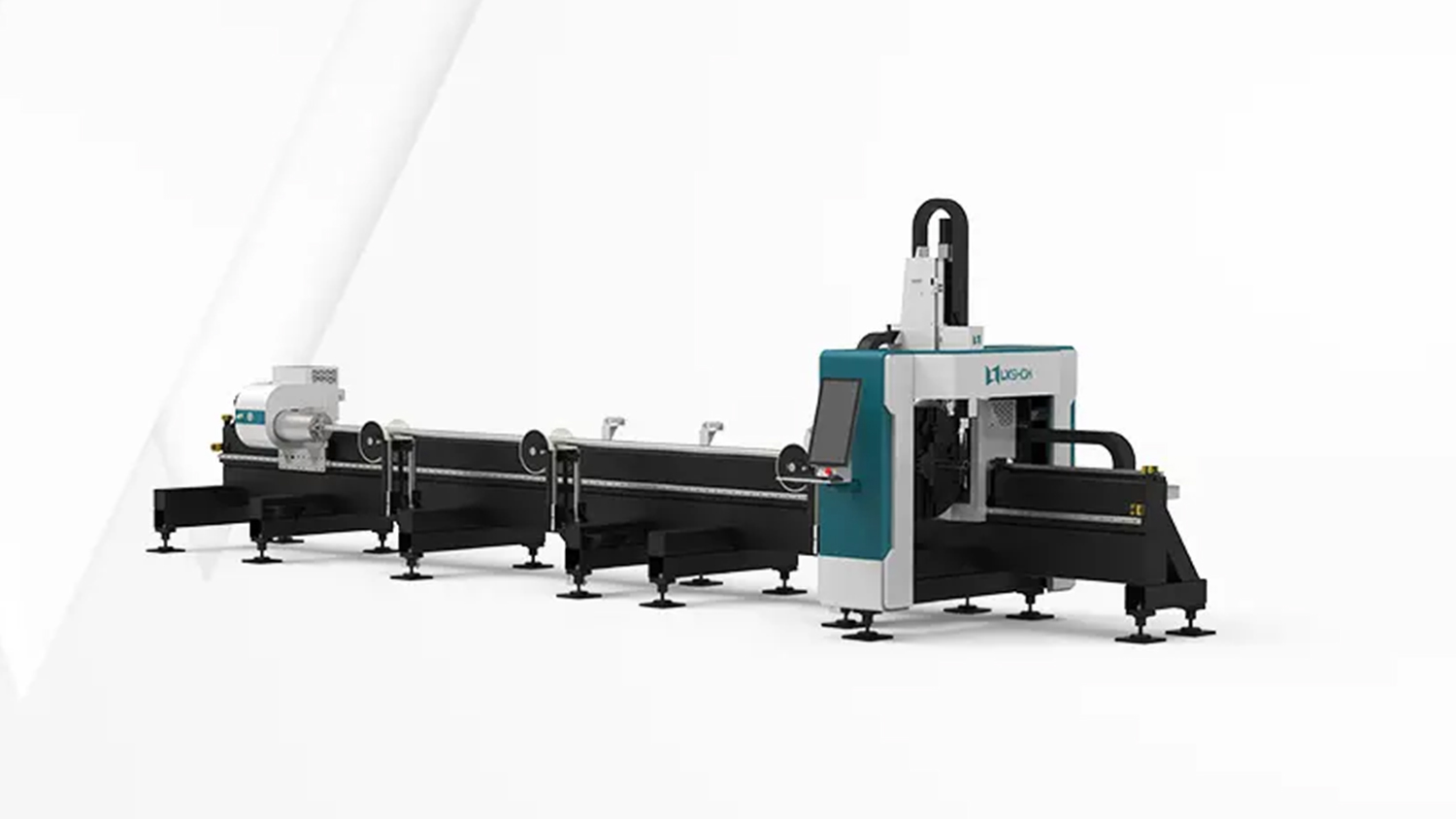 Tube laser cutting machine LX62TN is a semi-automatic feeding tube cutting machine,capable of handling round,square and rectangular tubes, and other irregular profiles.The front feeding device of this machine ensures automation and convenience,allowing for efficient cutting operations.
Below is a table that gives technical information of tube laser cutting machine LX62TN:
| | |
| --- | --- |
| Power of Generator | 1000-6000W |
| Dimension | 10500*2500*2560mm |
| Clamping Range | Round tube:Φ20-Φ220/Φ20-Φ350; Square tube side length:20-150/20-245 |
| Repeated Positioning Accuracy | ±0.02mm |
| Rated Voltage and Frequency | 380V 50/60HZ |
Sheet Metal Laser Cutting Machine LX3015DH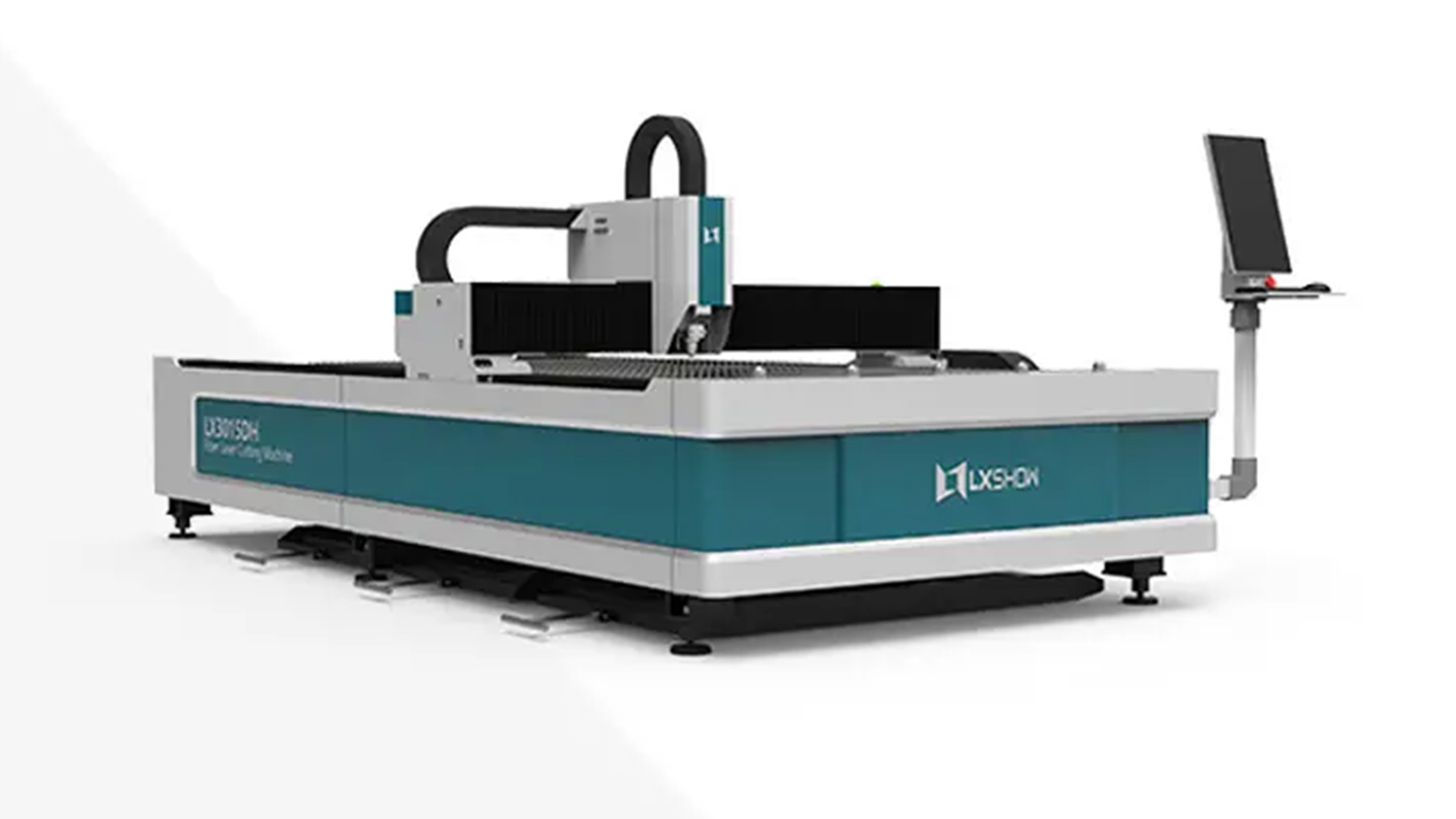 LX3015DH is one sheet metal laser cutting machine for metal sheet fabrication. It comes with 1000W ~ 15000W laser power,reaching 120m/min speed, 1.5G acceleration , and the repeated positioning accuracy of±0.02mm.
Below is a parameter table of sheet metal laser cutting machine LX3015DH:
| | |
| --- | --- |
| Power of Generator | 1000-15000W |
| Dimension | 4295*2301*2050mm |
| Working Area | 3050*1530mm |
| Repeated Positioning Accuracy | ±0.02mm |
| Max Running Speed | 120m/min |
| Max Acceleration | 1.5G |
| Specific Voltage and Frequency | 380V 50/60HZ |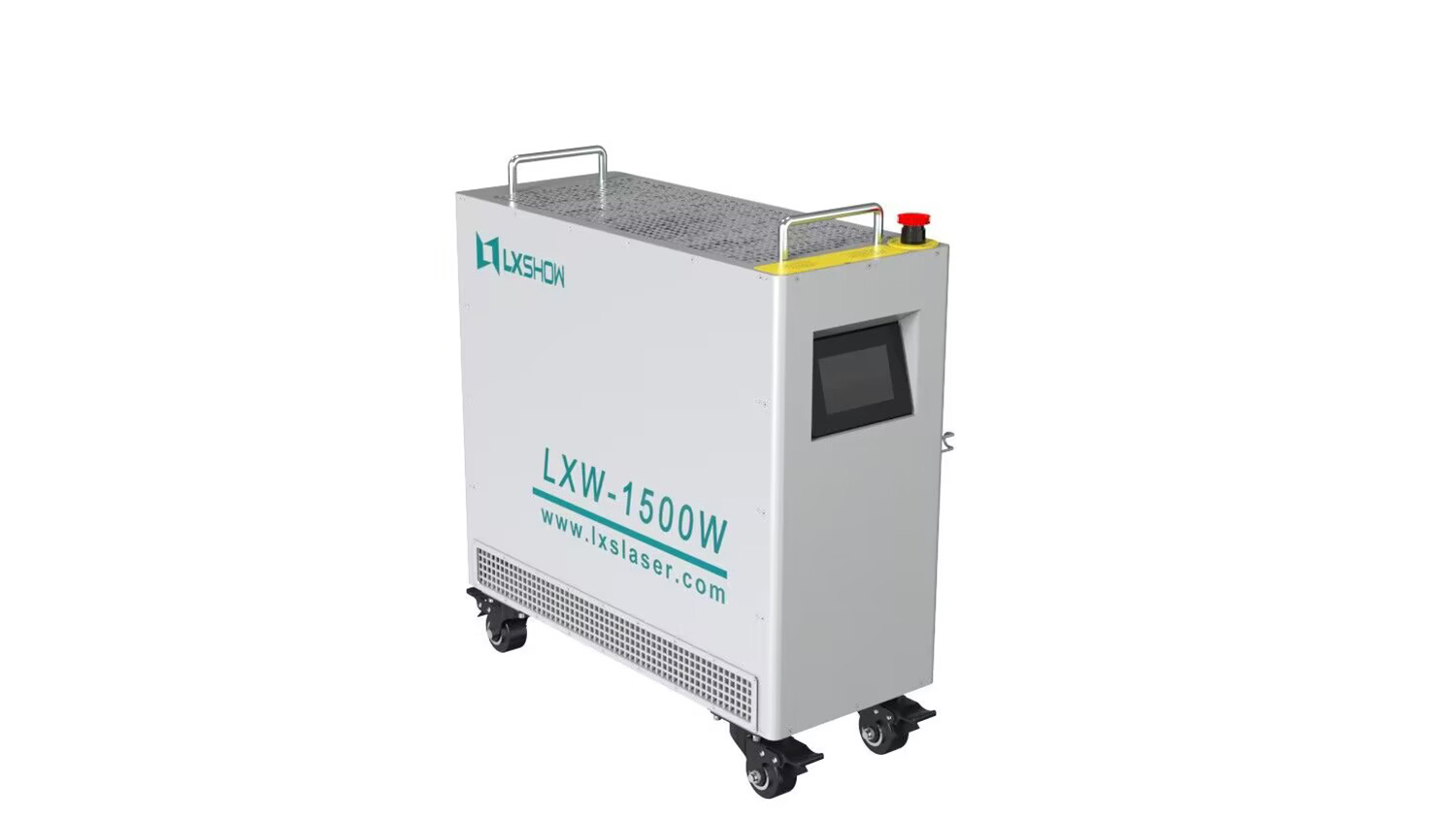 3 in 1 Laser Cleaning /Welding/Cutting Machine for Metal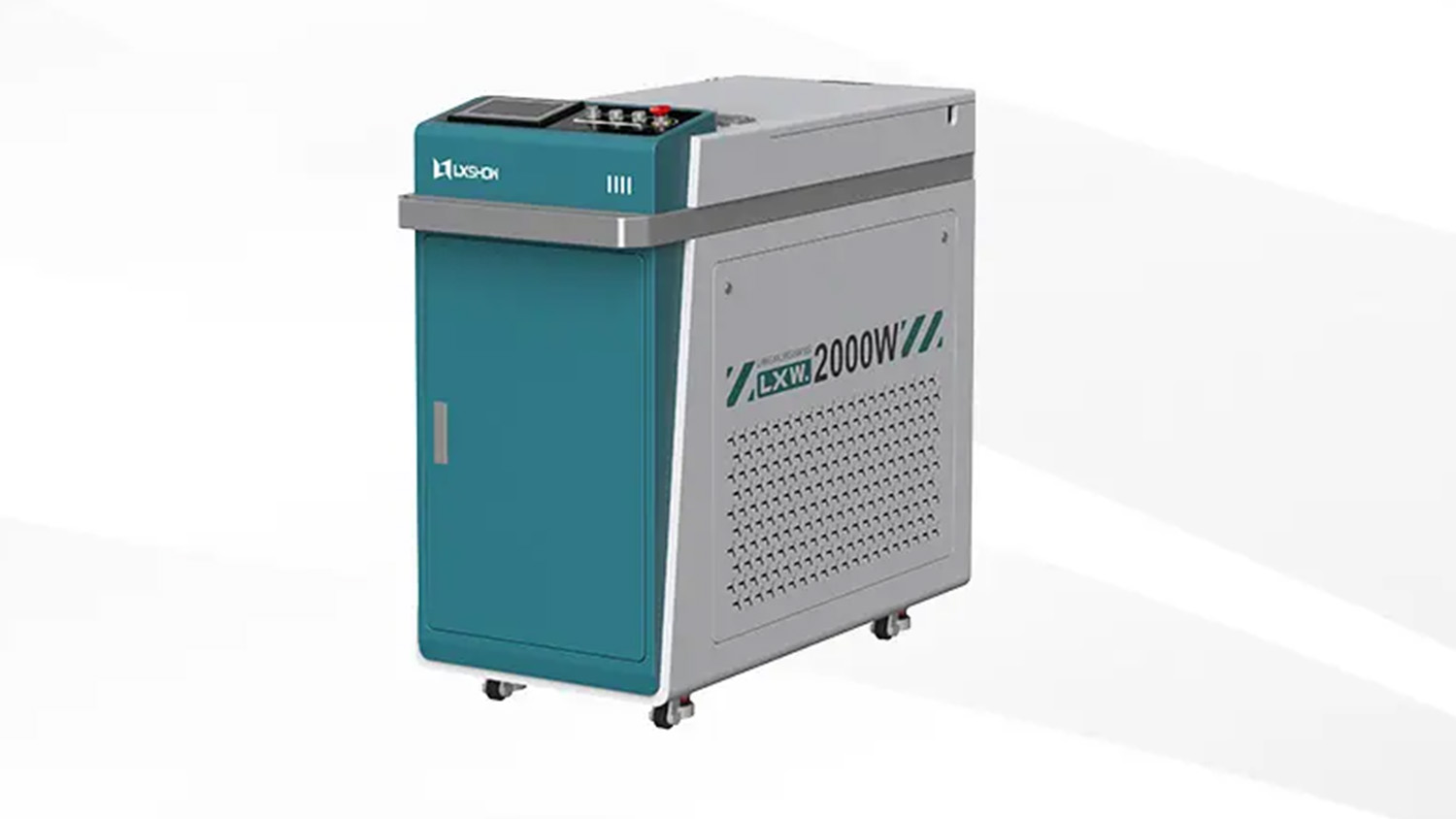 This 3 in 1 laser cleaning machine comes with integrated functions for your welding,cleaning and cutting needs.
Model

LXC 1000W-2000W

Laser Working medium

Yb-doped fiber

Connect Type

QBH

Output Power

1000W-2000W

Central Wavelength

1080nm

Modulation Frequency

10-20KHz

Cooling Method

Water Cooling (Raycus/Max/JPT/Reci), Air Cooling is optional: GW(1/1.5KW;JPT(1.5KW)

Machine Size and Weight

1550*750*1450MM,250KG/280KG

Total Power

1000w:7.5kw,1500w:9kw,2000w:11.5kw

Cleaning Width/

Beam Diameter

0-270mm(Standard),0-450mm(Optional)

Cleaning Gun/Weight of the Head

Whole set:5.6kg/Head:0.7kg

Maximum Pressure

1kg

Working Temperature

0-40℃

Specific Voltage and Frequency

220V,1P,50HZ(Standard);110V,1P,60HZ(Optional);380V,3P,50HZ(Optional)

Focusing Length

D 30mm-F600mm

Output Fiber Length

0-8m(Standard);0-10m(Standard);0-15m(Optional);0-20m(Optional)

Cleaning Efficiency

1kw 20-40m2/h,1.5kw 30-60m2/h,2kw 40-80m2/h

Auxiliary gases

Nitrogen, argon,CO2
LXSHOW Laser is one of the leading suppliers in laser industry. Our products range from sheet metal laser cutting machines,tube laser cutting machines,and laser welders for sale to laser cleaning machines and CNC bending machines.
Contact us to learn more.
Email:inquiry@lxshow.net
Whatsapp:+8618653130147
LXSHOW wait for you in BEXCO Busan C-07
Address:
부산 해운대구 APEC로 55
55, APEC-ro, Haeundae-gu, Busan
---
Post time: May-15-2023